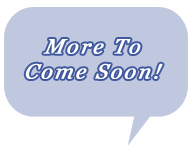 Mahafil
M-R Mahafil or Spiritual gatherings initially began in a room of a flat located in Walthamstow, UK. This was the room Barrister Waheed ur Rehman Mian used to live in and had dedicated for the sole purpose of Mahafil which M-R organised every Friday.

Soon the Mahafil became more and more popular and the attendance of people grew rapidly. Eventually we had to move the location of Mahafil to Waheed ur Rehman Mianís residence in Ilford, UK.

As we became more and more involved, we found that every time we had a Mahfil, we received significantly more guests, who were in search of such Blessful Spiritual gatherings for years.

With the grace and blessings of Allah Pak, M-R started hiring a Hall on a monthly basis to accomodate upto 400 people regularly attending the Mahafil and now M-R is in search of a bigger place.

It took just 3 people (Huzoor Pirzada Sab, Waheed ur Rehman Mian and Baba Jee Sarkar) and a room to begin with, and on the 7th Annual Jashan-e-Eid Milad-un-Nabi (S.A.W) 2009, at least 1000 people attended the mehfil Alhamdolilah.

Contents:

M-R mahafil are designed to entertain and enrich the soul with the Love of Allah Pak and his beloved Holy Prophet (S.A.W). One who attends the Mehfil, enjoys:

1) Tilawat e Quran e Pak
2) Naat/Nasheed
3) Dars/Speech
4) Darood o Salaam
5) Special Dua
6) Langar/Dinner

These Mahafil are a platform to gather all muslims across the globe and Unite them as one Ummah. Hence, at M-Rís Mahafil, you are open heartedly invited regardless of your school of thought. We currently have people attending who are of different sects.

M-R invites you to join us on our monthly Mahafil and bring friends and family members along so that they can also benefit from the Spiritual experience.
Subscribe Newsletter
If you want us to send any news and updates regarding this website, you may subscribe by filling your email address in the box below and clicking on 'Subscribe Now' button.

Email Address: